PIQUE REVEALS RETIREMENT DATE
Barcelona centre back Gerard Pique has revealed when he plans to retire from the round leather game. He made this known while speaking recently at the Globe Soccer Awards ceremony in Dubai. Gerard Pique is in the latter stages of his football career at the age of 33. The retired Spanish international player is currently out injured after suffering a serious knee injury in November 2020. Gerard Pique suffered the injury during the Spanish La Ligameeting with hosts Atletico Madrid. The Spanish defender was then ruled out for up to four months as a result of the injury.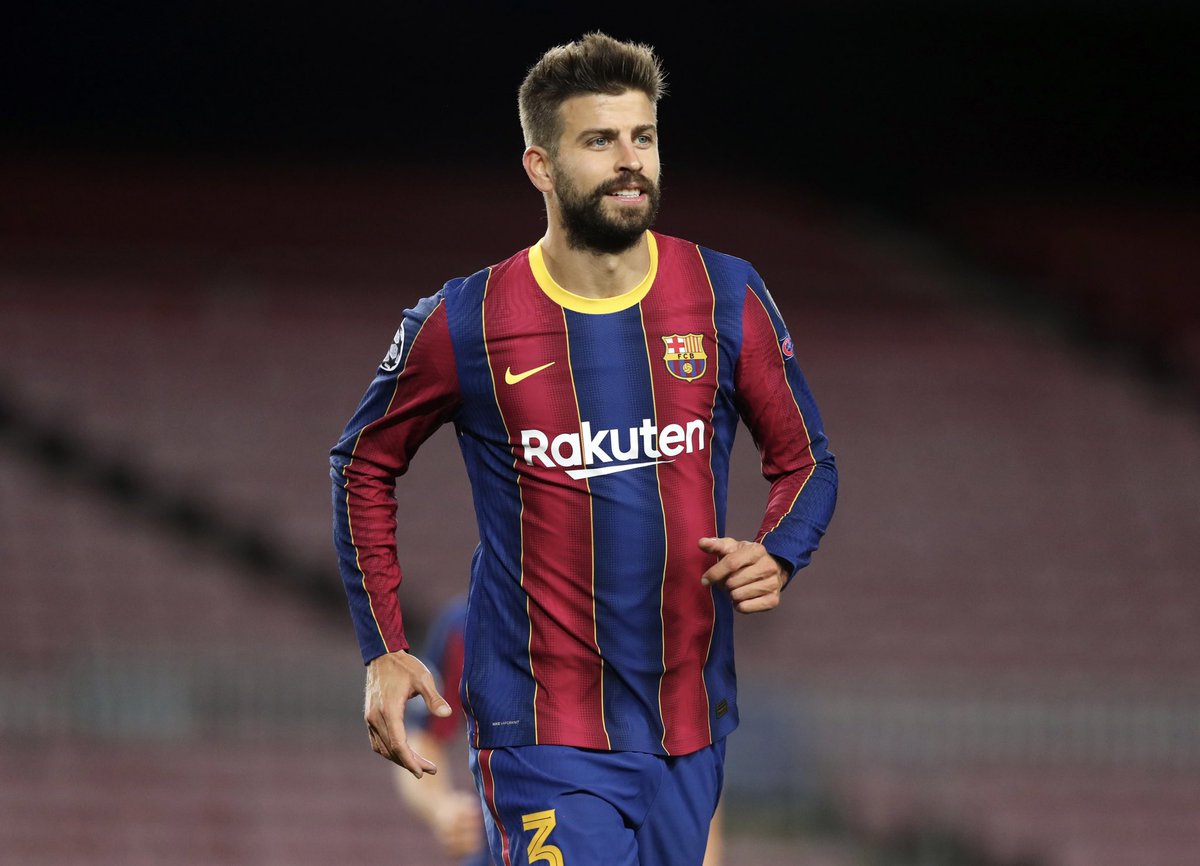 Gerard Pique was honoured at the Globe Soccer Awards gala in Dubai with the Globe Soccer Player Career Award in recognition for a fantastic career as a professional footballer. In his acceptance speech, Pique stressed that he still has more to achieve in the game as he expressed his delight at receiving the award. Gerard Pique also said that he sees himself playing for many years more. According to him, he can still play at the top level for the next three or four years. During the ceremony in Dubai, Gerard Pique met with old colleagues and old foes.

Pique and ex-Real Madrid goalkeeper Iker Casillas were teammates with the Spanish national team but they were on different sides at club level when the rivalry between Barcelona and Real Madrid was at its peak.Gerard Pique and Cristiano Ronaldo were teammates at Manchester United before they left to join Barcelona and Real Madrid respectively. They faced each other several times during the El-Clasico. Pique has not played with Bayern Munich striker Robert Lewandowski but he has played against him on several occasions.

On Iker Casillas, Pique was delighted to see his former national team colleague again at the ceremony in Dubai. He also talked about the duo of Cristiano Ronaldo and Robert Lewandowski during his speech.