REVEALED: PIQUE ADVISED BARCA BOARD AGAINST MESSI RENEWAL
Even though it is gradually nearing a year since Lionel Messi left Barcelona, talks about the circumstances under which he left the Camp Nou have not died down since then. A lot of talks have been leaking to the Spanish Press, with the most recent ones claiming that Barca defender Gerard Pique agitated for the club to not offer Messi a new contract at the Camp Nou. El Pais is the latest to report on what transpired behind the scenes regarding the departure of the 34-year-old.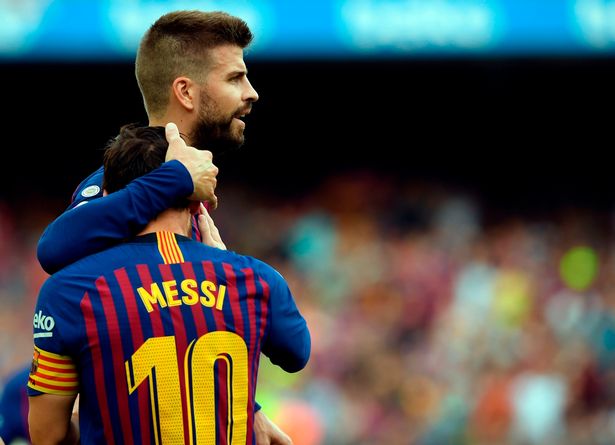 According to the piece of news, Spain international central defender Piqué spoke with president Joan Laporta, telling him that not re-signing Messi would help solve the La Liga salary cap issues. The report added that Pique convinced Laporta that the club offering Messi a new contract would inflict financial oriblake on the club, and that was one of the major reasons why the shocking separation was made.

The possible betrayal adds a hint of tragedy to the trauma experienced by Messi, feeling that he was stabbed in the back by the two men, who have been cold since Messi departed to PSG. Furthermore, Piqué decided to take a pay cut after Messi departed so Barcelona could register its new arrivals to the club last summer; the gesture was made too late when it could have helped keep him at Barça.

Nonetheless, the Spanish outlet states that the exit from Barcelona was a traumatic one for the Argentine. Messi has since moved on though, as he now aims to continue adapting to life in France. His focus will now be to continue helping his current club Paris Saint-Germain to continue their ambition of winning the UEFA Champions League title, something they've not been able to achieve in their history.