Gerard Pique hits out at 'lack of respect' from Espanyol fans
Barcelona defender Gerard Pique hit out at the lack of respect shown by the fans during his side's 1-1 draw versus Espanyol at the RCDE Stadium. The Spain international netted the all-important equaliser for his side with just eight minutes left on the clock, and he celebrated the goal by shushing at the home supporters.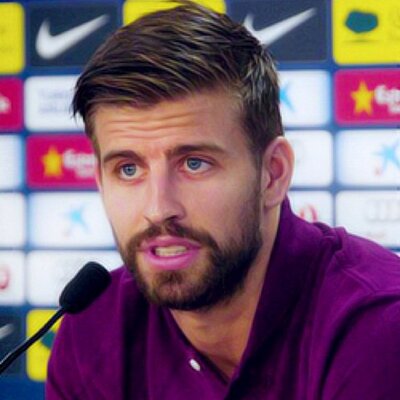 Following the game, Pique was not impressed with the atmosphere at the stadium, where the opposition fans targeted abuses on him and family, he said: "Celebrating the goal was special, after all that has happened during the week. There was a sizeable part of their fans who have been going for me and my family for a while. I know that a lot of [Espanyol fans] are good people. But if those above them, those who run things, don't put a stop to the songs, then they'll stay the same. We're people and everyone has a limit. This is a derby and that's how it is. The rain made it all more intense."

Pique sparked another controversy following Barcelona's King's Cup win over Espanyol last month, where he dubbed them as the Espanyol of Cornella. This did not go well with the fans of Espanyol as Pique appeared to indirectly suggested that they are not Barcelona's rivals in any regard. The draw extended Barcelona's unbeaten La Liga for the campaign, but it may have come at a cost after the tumultuous game saw Pique sustain a knock during the final minutes following a tough tackle from Gerard Moreno.
No update has been offered yet from Barcelona, but according to AS, the centre-back could supposedly miss the club's Champions League tie against Chelsea later this month. Thomas Vermaelen is also on the sidelines with an apparent hamstring problem, and Ernesto Valverde faces the prospect of offering a debut to winter signing Yerry Mina, who has no experience with European football.