Gerard Pique Worried with Barcelona's Home Form after Goalless Draw with Malaga
Barcelona defender Gerard Pique has admitted that the club's home form has been rather worrying.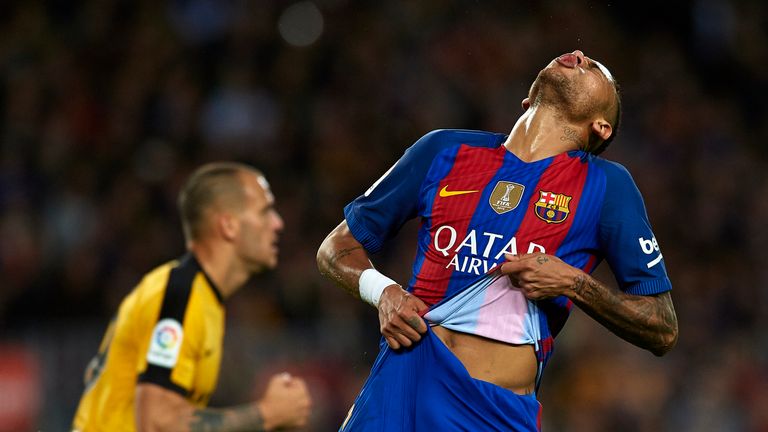 The team slipped to 4 points behind table leaders Real Madrid after a 0-0 draw with Malaga. As a result, the club has managed just two wins at the Camp Nou in the last five home league matches. This poor form from has been a major factor in Madrid opening up an advantage in the league table, and it does not bode well for Luis Enrique' team ahead of the visit from the table leaders on December 3.

For the first time, a Barcelona player has admitted that the home form is worrying for the team. In the recent match against Malaga, the club were unable to find a way past the opposition who simply came in with the idea of taking a point. As a result, Malaga had 10 men behind the ball. Enrique even felt that most of the time it was 10 men in the box rather than in the own half.

As a result, the team – without Lionel Messi and Luis Suarez – failed to find a way past even when having more than 80% of the ball. They gave felt that Barcelona should have at least deserved a penalty in the match against Malaga.

"It's worrying that we have lost so many points at home. No one wanted a draw in a game which realistically we had to win. We are Barcelona and we cannot make excuses. We have players who are worth a lot of money and a budget which is outrageous compared to Malaga. With numerical superiority it has been easier to get on the attack, but it has not been so because Kameni has been very good, and we have also been denied a goal (for offside)," said Pique.